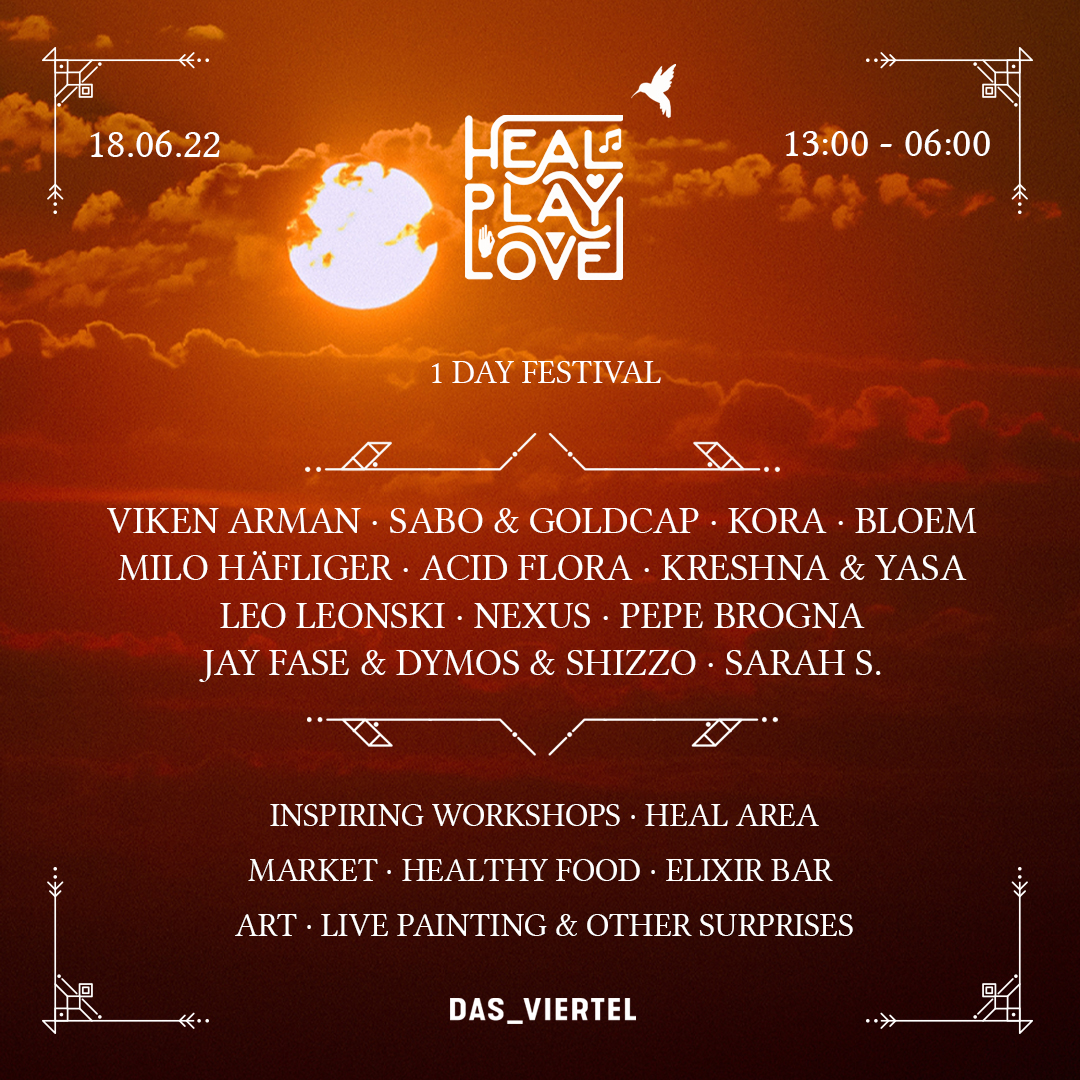 Soulbirds, we're so excited to announce our first 1 Day Festival! We are taking our programming to the next level for this one.
As our global community of seekers is growing, so is our vision for you, the brand and the world and we're taking the Heal Play Love Experience to a new dimension on June 18th!
Our intention is to create a space for conscious exploration where music and dance as our medicine inspire us to play, express and reconnect to ourselves, one another and our planet. We have curated a program with incredible artists, healers and teachers for you to experience moments of deep meaning, presence, and heart-felt joy. Let's Heal Play Love!